Sheepskin numnahs custom made to suit your saddle. Small, neat roll – our numnahs have been used from everyday riding to the Garryowen.
We now offer an off the shelf numnah but remember it may not fit your saddle as well as a numnah that is custom made!
How to take a pattern of my saddle?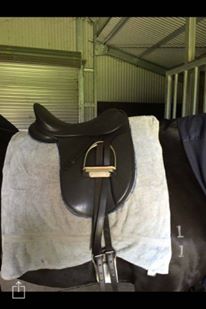 When taking a pattern either use a towel or a fabric that has some stiffness – this will ensure it wont move when tracing.
When done cut towel out and place back under saddle to make sure it has been done properly!

*PLEASE NOTE THERE ARE NO REFUNDS ON NUMNAHS FOR POOR PATTERN TAKING – WE DO NOT ALTER YOUR PATTERNS – SO PLEASE ENSURE IT FITS BEFORE SENDING